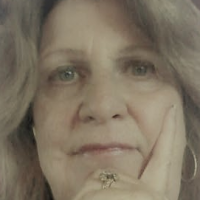 Georgianne Landy-Kordis
Crime Fiction, Action & Adventure, Women's Fiction, Biographies & Memoirs
Profession

Author, Screenwriter, Publisher
Ms. Landy-Kordis attended the University of Oklahoma for screenwriting and directing.

She has written, directed, produced promotional scripts as well as worked as a videographer through her own company FIA/Films by Independent Artists, Inc.

Her first book is her memoir, "And I thought I'd be a nun" which details physical and emotional abuse as well as insurmountable amounts of love from the unloved, survival, and happy endings.

Her preferred format is screenwriting. Her "Goldsby-Buffalo Soldier" almost got produced but funding fell through and producers decided to move on.

Most recently she has started a new short story series, Tapioca Style Series, and enjoying it very much. Hoping her readers will too.

She self-publishes under her FIA/Films by Independent Artists Inc., dba LilyHeart Publishing and is willing to help others that wish to do the same.

Ms. Landy-Kordis is inspired to write human interest stories and offer emotional insight.
Georgianne Landy-Kordis Books
Our high respect for a well read person is praise enough for literature.
Ralph Waldo Emerson